FREE PARKING – *valid while customers enjoy their shopping & dining experience within our 1000 ANN precinct.
Fortitude Valley Vet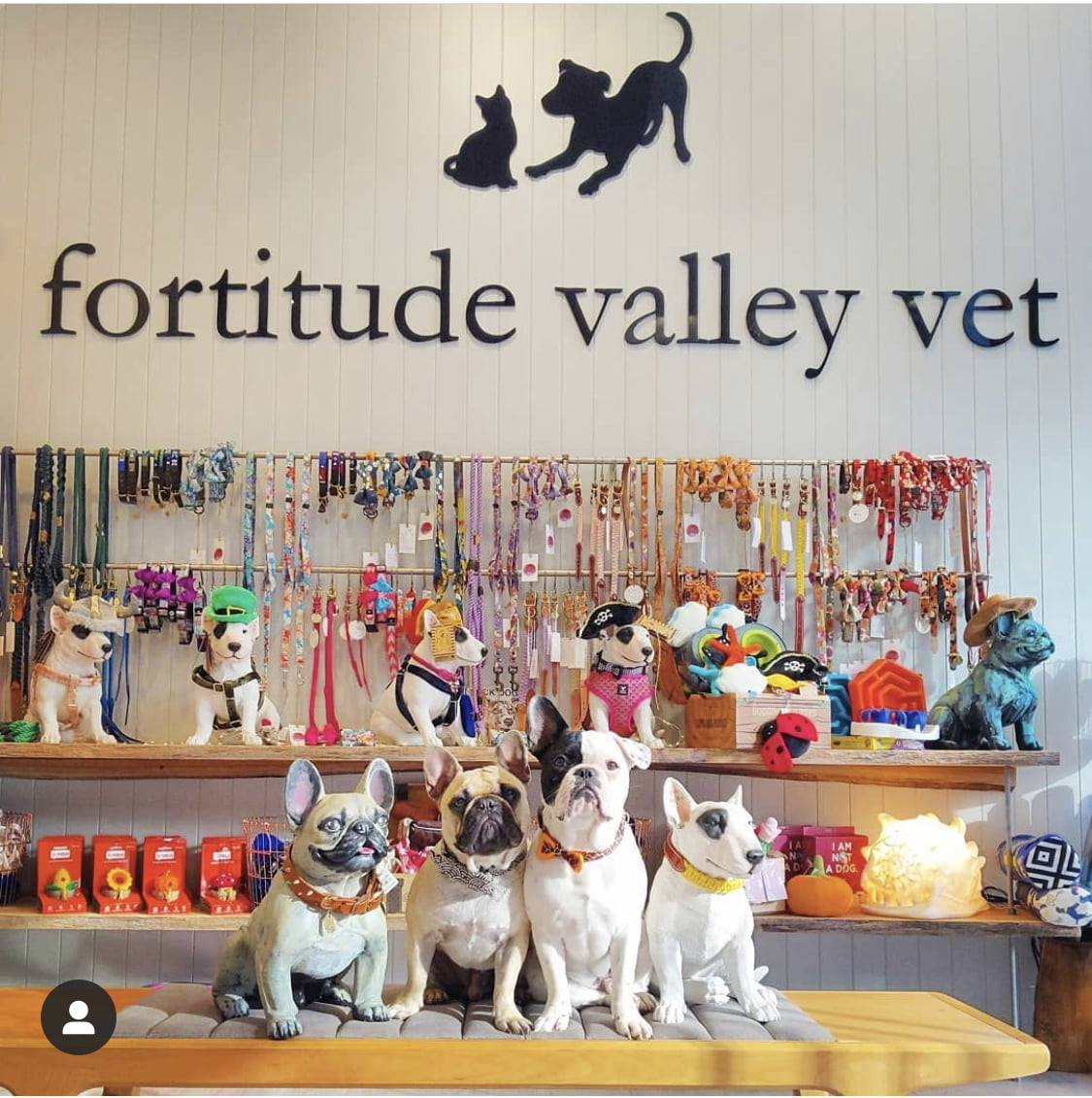 About the store
Fortitude Valley Vet is a modern, well-equipped, friendly and caring veterinary clinic conveniently located at 1000 Ann.

Come join our growing family of happy clients and fur babies under the attentive care of Head Vet Dr Nic, a passionate animal lover with an extensive social media following including over 10 million YouTube views!

Owned and operated by Dr Nic, Fortitude Valley Vet prides itself on providing the very highest standards of veterinary care at affordable prices and services the areas of Newstead, Teneriffe, New Farm, Brisbane, Spring Hill, Windsor, Herston, Bowen Hills, Red Hill, Paddington, Petrie Terrace and surrounding suburbs.

Dr Nic, A Veterinary, Blogger and Vlogger, is deeply in love with animals and helping others to discover the joy of a pet-filled life. His 1000 Ann practice cares for cats and dogs of all shapes and sizes, from Great Danes to tiny Chihuahuas.

He has curated beautiful displays at Fortitude Valley Vet and is proud that they get people talking about their dog or cat and how he can enhance their pet's health and wellbeing. Dr Nic, who is also fluent in Mandarin and Chinese, is committed to delivering an unrivalled and personalised service offering to all his clients and their pets.

Fortitude Valley Vet stocks a curated range of Australian designed pet accessories as well as interactive pet toys endorsed by behavioural specialists. The state-of-the art clinic provides comprehensive surgical, medical and non-medical pet services including short and long-term cat boarding.
Opening Hours:
Monday — Friday, 8:30am til 5:30pm
Saturday, 8:30am til 1pm
Sunday, closed