FREE PARKING – *valid while customers enjoy their shopping & dining experience within our 1000 ANN precinct.
Epic Hair Designs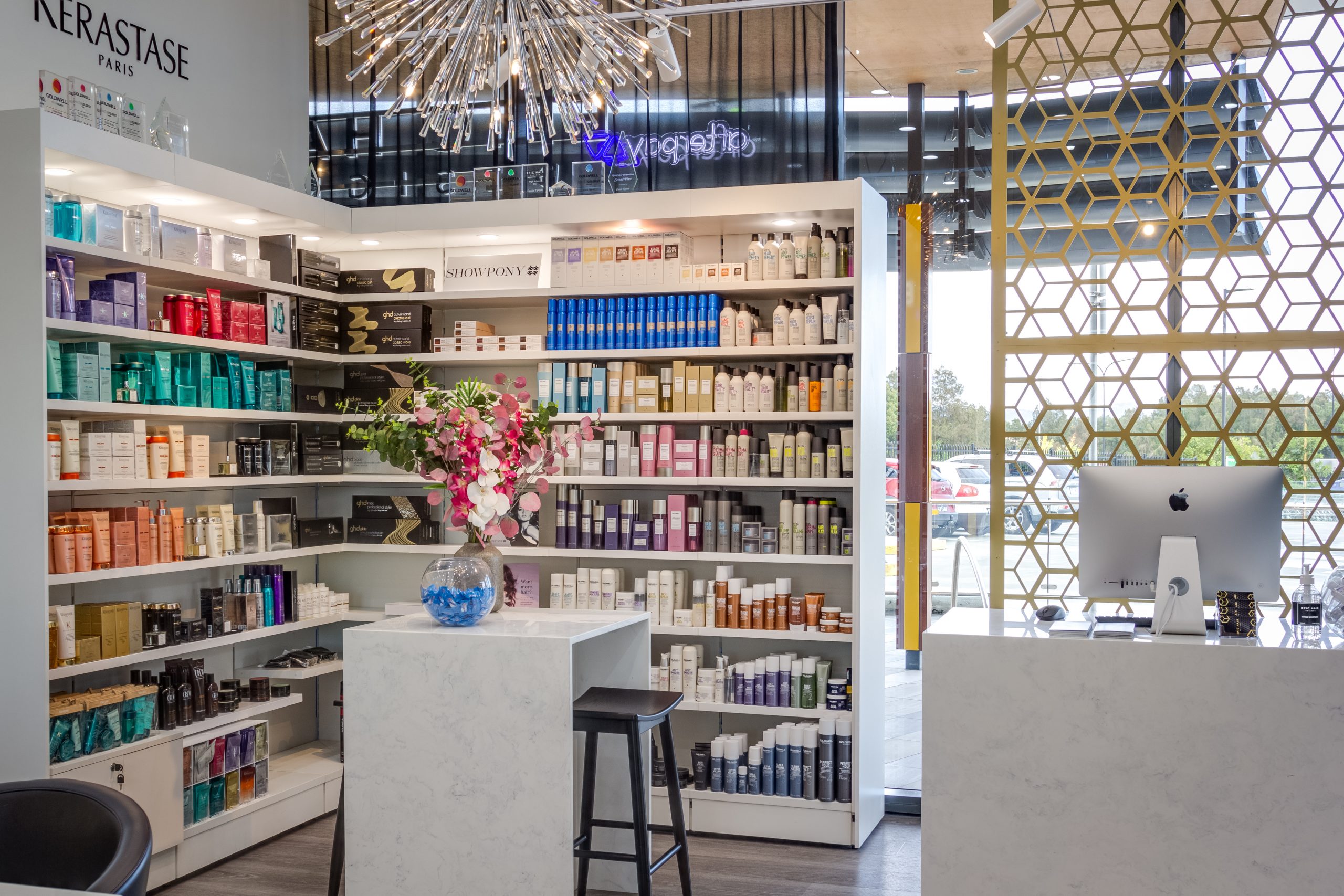 About the store
At Epic Hair Designs at 1000 Ann, we are more than just hairdressing. We are renowned for crafting beautiful hair and creating a truly unique salon experience for every customer.

Epic Hair Designs proudly boasts the title of Brisbane's most trusted hairdresser. We go above and beyond with our service and you will always leave feeling and looking your best.

Epic Hair Designs has been crowned as 'Queensland Salon Of The Year' by the Australian Hair Industry Association for 2020.

For a hairstyle, cut or colour you will love combined with a premium service giving you the extra special attention you need, look no further than Epic Hair Designs at 1000 Ann.

Our exquisite 1000 Ann salon is perfectly aligned with the premium Emporium lifestyle, with an airy and open layout, custom crystal lighting and luxurious massage chairs.

You will receive the extra attention you deserve from our talented team of stylists who are industry leaders in colouring, cutting, blondes, balayage, hair extensions, treatments and men's services. We only use premium products including Goldwell, Kerastase, American Crew, Olaplex and Showpony Professional Hair Extensions, as well as Keratin Treatments.

Epic Hair Designs at 1000 Ann is committed to providing each valued customer with a unique salon experience with luxury services at affordable prices. Book your appointment, sit back and relax while we transform your hair. Complimentary wine, beer and gourmet hot drinks are provided to all our clients as well as free Wi-Fi, iPads and top-shelf magazines.

If you've been contemplating a fresh new hairdo, or if you need to freshen up your locks amidst the changing seasons, now is the time to make an appointment at Epic Hair Designs at 1000 Ann. We look forward to welcoming you to our Epic family.
Opening Hours:
Monday, 9am til 5pm
Tuesday — Thursday, 9am til 9pm
Friday, 9am til 6pm
Saturday, 8am til 4pm
Sunday, closed